Strengths-based development - keynotes & workshops to bring out the best in you and your organisation!
Most people working with development use a problem-solving approach. They look for problems, errors and shortcomings and think that if we just fix what is bad, things will automatically become great. But that's not the case – if we simply remove a problem, we will only get to zero, ok. And this isn't development – it's damage control.

Do you want real, positive and sustainable development? Do you want to create a workplace characterized by pride, happiness, engagement and creativity, where people perform at their best and reach exceptional results?

Then you have come to the right place! I work with strengths-based development, which means that I focus more on everything you already do well and how you can do even more of it, than on errors, problems and deficits. My keynote speeches, trainings and strengths-based workshops will give you the tools you need to discover and build on your strengths and good practices, and help you perform at the top and get extraordinary results, both as individuals and as an organisation.

Most of my work is based on research in the fields of Positive Psychology and Positive Organisational Science, and on strengths-based approaches like Solutions Focus and Appreciative Inqury (AI). AI is a method for developing individuals, teams and organisations based on what they already do right. By exploring what we do well, we can learn more about which behaviours and actions contribute to success, and create even more success.

My most popular keynote about Strengths-based leadership/development focuses on five steps to create positive and lasting change:
Positive communication
Flipping problems into positive goals
Learn from your successes
Have an appreciative mindset
Build on strengths
The Lazy Way to a Wonderful Life - at home and at work
My bestselling book is now available in English.

Are you tired of fighting an uphill battle and constantly having to rely on your own willpower, motivation and self-discipline? Would you like to learn a smarter, simpler way to get the life you've always dreamed of – both at home and at work?
Gunnel Ryner overturns the traditional view of self-development and success, in which it's all about you, and instead shows how you can create an environment – with the right people, things, places, conditions and ideas – that simply draws you in the direction you want to go.

With a light-hearted blend of science, humour and relevant examples, she demonstrates the positive aspects of laziness and shows how the right environment is more important than willpower. The book also provides you with a step-by-step method that makes it easy and fun to get where you want, both in your own life and together with your colleagues at work.

Gunnel Ryner has a degree in behavioural science and is a speaker, organisational consultant and coach. With her talks, workshops and coaching programmes, she has inspired thousands of people to take themselves and their workplaces to completely new heights. The lazy way to a wonderful life is her second book.

"This book has completely revolutionised our perspective on personal development."
Business & Dreams Podcast

"No meaningless buzzwords – just crystal-clear explanations and useful tools. The best book I've read for a long time."
Åsa Medin, Team Manager

"This is a book that everyone who wants to create a better life should read. Although in fact... this is a book you do. So do it!"
Micke Darmell, Author & Speaker

"Entertaining, interesting and a real eye-opener!"
Hans Ljung, Entrepreneur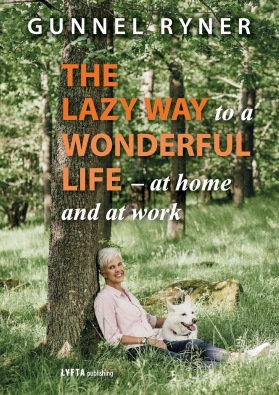 Thank you so much for the fantastic contribution you made at the CIDESCO International´s Schools & Examiners meeting. Your speech gave our members great tools for them to start their own Positive revolution.
I was most impressed by the way you referred to scientific research, motivated the audience and mixed it all with a great sense of humor.
From our first telephone conversation, I knew you would do an outstanding job and you lived up to and exceeded our expectations!
Anna-Cari Gund, President, CIDESCO

Gunnel's inspirational speech is one of the best I have heard. Gunnel is down-to-earth, tasteful and personal and with lots of humour she delivers spot-on truths that landed very well in our organisation.
In addition to giving inspiration and joyful laughters she also gave us some simple tools to apply in our everyday worklife.
We have started our positive revoution!
Katarina Törnros, Regional Manager, LRF Konsult

I want to send a HUGE THANK YOU for your fantastic speech with us at The Body Shop! YOU were very appreciated and we have started a true positive revolution in my entire region! We have come into a marvellous FLOW which can be noted both among the employees but also in our numbers! Many thanks!!!
Carina Rosenblad, District Sales Manager, The Body Shop

Thank you for a truly amazing speech! I must confess that I felt rather high the rest of last week thanks to your ideas. With the risk of being a bit manic we have already started to implement your ideas in the organization. For instance, we had our best staff meeting in a long time this morning, when everyone started by sharing the positive things that happened last week. Your speech couldn't have come with a better timing - many thanks!
Ted Wallin, Business Director, Gambit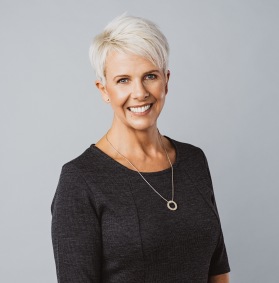 I am a professional speaker & author with a passion for strengths-based development. It is my firm belief that people flourish and perform much better if they feel happy, proud and engaged at work. And to achieve that, we need to focus on our strengths and what we do well, instead of searching for problems and weaknesses.

I have a BA in Behavioural Sciences and extensive professional experience as an HR Manager, Office Manager, Project Manager, Coach and Trainer. I am also a Professional Certified Coach by the ICF, a Certified Organisation Consultant, Mindfulness Instructor and Clear Leadership Instructor. I have worked as an international coach trainer and am fluent in English.

Contact:
Telephone: +46 708-82 46 21
Email: gunnel@rynerconsulting.se

Ryner Consulting AB
Rådmansgatan 75, 591 32 Motala
Sweden